Nordhavn 40 Due North has been sold
Charters are available on
62 Nordhavn 'Fleet'
53 Selene 'Big Smile'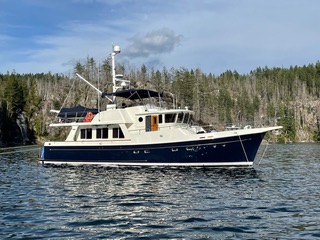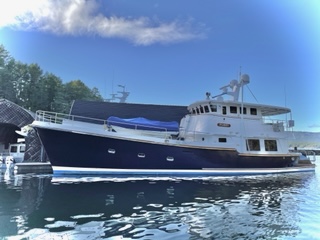 About Us
Private custom charters on a Nordhavn 40
Tailored Nordhavn familiarization cruises with thorough introduction to the cruising lifestyle
Beautiful Northwest cruising grounds
Gourmet chef available
Try kayaking, prawning, crabbing or fishing
Certification training is available
Due North is a luxurious Nordhavn 40, one of the most celebrated yachts ever built. Many Nordhavn 40's are currently cruising around the globe. To learn more about the Nordhavn 40 Click Here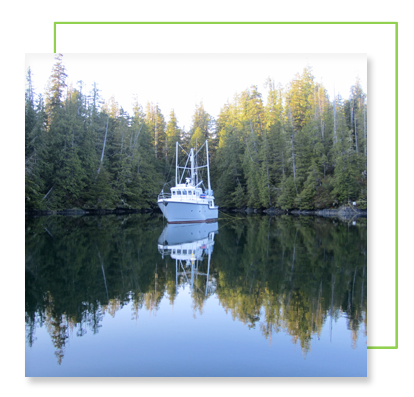 Watch Our Video To Experience Due North For Yourself
Our DESTINATIONS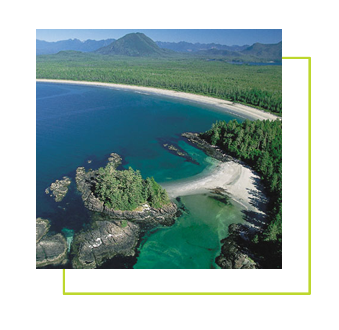 GULF ISLANDS
This archipelago is located between Vancouver Island and the mainland of BC.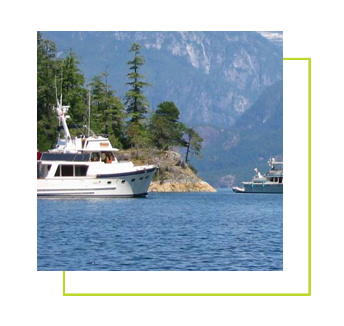 PRINCES LOUISA INLET
Ringed by cliffs several thousand feet tall, Princess Louisa is one of the most spectacular places on earth.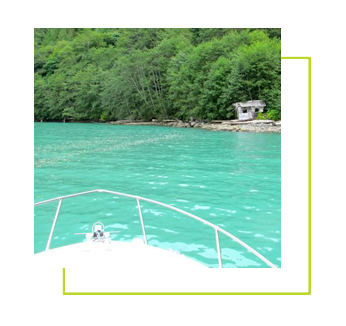 DESOLATION SOUND
One of the most popular yachting destinations in North America.
What Our Clients Say
"Rob focused on our wishes and provided us with knowledge from breakfast to bedtime. The boat is well equipped and well maintained so that is was fun to operate. Rob thank you from the bottom of our hearts for everything you did for us. After this experience we now know that we want to proceed to own a Nordhavn ourselves."
" Much fun, everybody is happy and enjoyed the trip. Learned a bunch, would recommend charter anytime. "
" Hi Rob, we had way too much fun. The boat and Chris and Tina are great. "
" I am back from 5 days aboard N40 Due North. It was a great experience and one that I would recommend for everyone considering a purchase of this magnitude. "
"Being 'Nordhavn-Dreamers' and wanting to get some experience…from the first emails on to the personal welcome in Vancouver Rob gave us a feeling of care and friendliness. The experience on board confirmed the first impressions and the five days we were his guests made us very happy indeed. "
"Due North is a great charter! "
"Hi Rob, We had a great time, thank you."
"Those looking for on water training and experience might consider that offered on N40 Due North. The teaching captain trains Canadian coastguard auxiliary and law enforcement personnel and provides wonderful hands on experience. Basic navigation, route planning and engine room procedures happened everyday in varied weather conditions and seaways on the British Columbia coast. Docking, anchoring, stern ties and mooring buoys were covered, as were MOB drills and use of paravanes. It was a great opportunity to live the dream."
"We enjoyed a splendid 3 day weekend aboard Due North in July. The Captain was a great teacher. On top of that, my son (age 9) caught and released 26 fish. We chose to anchor out every night, and learned a lot."
"My wife and I spent 4 enjoyable days aboard N40, Due North. Rob was a great Captain, knowledgeable and always agreeable to answer any questions about the boats systems and operation. We dined on fresh oysters, spotted prawns, clams. We kayaked at anchor and simply enjoyed the peace of nature. We would strongly recommend chartering this vessel to anyone"
"My wife and I have been express style boat owners and users for 20+ years. As we are starting to look toward retirement we were looking to experience a displacement hull type boat and the additional living space and range that they bring. We thoroughly enjoyed our five days aboard it took our 'desire to try' and turned it into a awesome relaxing holiday. Highly recommended way to experience the BC Coast!"
"Chris was very patient and informative. His instructions were clear and well timed. We did tight passages through tidal channels, maneuvers to dodge floating logs and avoid collision, lots of docking practice, anchoring, ate great food and saw great scenery. Doing a charter like this also makes you realize the reality of living on a boat."
"Rob, thank you for a great experience aboard Due North, it was well worth it and confirmed our desire to purchase a similar vessel."
"It was "money well spent" for those like myself who have limited prior cruising experience, and want to both experience trawler cruising and pick the brains of a neutral third party with lots of cruising experience."
"Our intention was to learn while having a good time, and we certainly accomplished all that. We had a GREAT time aboard a GREAT boat with a GREAT captain, and would highly recommend the process to anyone else at the 'nearing the end of dreaming and getting ready to do something about it' stage."
"Mission accomplished! Comfortable charter by passionate & experienced mariners providing perfect balance of luxury & learning and a healthy dose of laughter."
"Captain Jonathan exceeded our expectations. His knowledge, passion & skills as a mariner together with his extensive native/local knowledge of the Gulf Islands & Vancouver coupled with his friendly and calm disposition made for a perfect charter experience."
"Jonathan was professional, competent, knowledgeable, charming, and friendly at the same time. "
"For a prospective buyer who wants to experiment with the live aboard lifestyle, Due North can be a wonderful 'school'… we could have spent a month at the anchor without getting bored..."
"Had a great trip!. Jonathan was awesome!"
"We wanted a balance of luxury, learning, and much needed vacation. We were fortunate to be in the hands of Jonathan who helped us carve a path through the Islands navigating to wonderful anchorages, marinas, coves and striking the perfect balance of work & play!"
Contact Us
Contact Details
P.O. Box 74051,RPO Fraser Heights, Surrey, BC, V4N-5H9, Canada
If you want to talk person to person my cell number is (604) 250-8800 and I will answer if I am available.
If I'm not available please leave me a voicemail or text and I will get back to you.
Chartering Due North gives you the opportunity to have the 'owners experience' and try before you buy